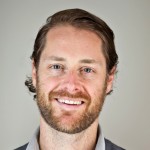 Here is a good piece from Hoot Suite's CEO, Ryan Holmes (thanks to Alex Robinson for spotting this).  It demonstrates the extent to which organisations are starting to move into what I see as the second phase of social media: shifting away from seeing it as a channel and message challenge, to being a behaviour identification and response challenge.  (See this I wrote a while back and also points six and seven of my Simplicity Manifesto.)
This is the point where social media becomes understood as a business process, rather than being defined (and measured) in terms of communications outputs (content, reach, frequency etc).
That said, I think there still is a central role – someone I call a corporate DJ (rather than a social media manager) and their role is to to basically listen to requests and source the responses required.  Likewise there is still a centralised function- which is not about producing the content or managing the conversation but in facilitating the process of decentralising social media (training, process management) and spreading it into a business.